ROLLS-ROYCE NAMES ITS FIRST SUV AFTER A DIAMOND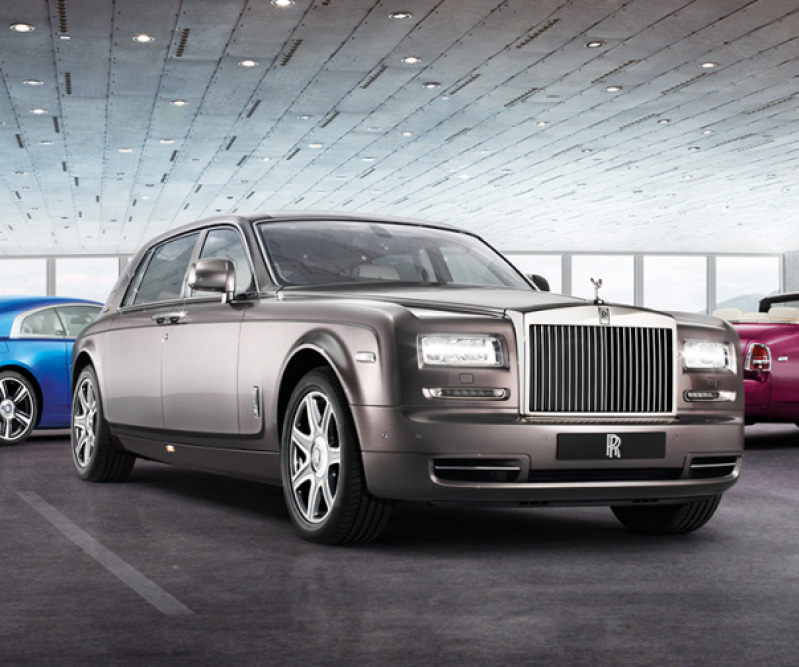 Rolls-Royce has officially announced the name of its new large hatchback vehicle that will be designed to travel off-road as well as on pavement. It will be called the Cullinan.
But Rolls-Royce would prefer that you don't call it an SUV.
Rolls-Royce refers to it, simply, as a high-sided car. The Cullinan is named after the largest flawless diamond ever found. Weighing nearly 1.5 pounds, the Cullinan diamond was uncovered in South Africa in 1905 and, today, is owned by Queen Elizabeth.
The Culllinan name is not entirely new for this vehicle, The Rolls-Royce SUV -- because, really, that's what it is -- has been called "Project Cullinan" since shortly after its development was announced three years ago.
rolls-royce cullinan camafouged
Rolls-Royce released images of its upcoming SUV, the Cullinan, covered in black and white camaflouge.
"It is the most fitting name for our extraordinary new product," Rolls-Royce CEO Torsten Müller-Ötvös said in an announcement. "Cullinan is a motor car of such clarity of purpose, such flawless quality and preciousness, and such presence that it recalibrates the scale and possibility of true luxury."
Content by CNN Money Transfers
Educating yourself about currency exchange charges could save you money
CNN has teamed up with foreign exchange experts, Moneycorp, to provide you with CNN Money Transfers.
Rolls-Royce has been testing the Cullinan in various locations around the world, the automaker said, including African deserts, North American canyons and arctic snows.
Current Time 0:30/Duration Time 2:34
This is how you hand-make a Rolls-Royce
The Cullinan is just one of many ultra-luxury SUVs that are either in development or already on the market. Bentley currently offers the Bentayga, while Lamborghini recently began production of the Urus, which it bill as the first "super SUV." Lamborghini expects sell at least as many Uruses as it now sells of its sports car models combined.
SUVs, which now come in a wide variety of shapes, sizes and types, are the fastest growing segment of the automotive market. In the United States, SUV sales surpassed traditional car sales years ago.
The Cullinan will share much of its engineering with the new Rolls-Royce Phantom full-size sedan. That vehicle was designed with a new "engineering architecture" created specifically for Rolls-Royce vehicles, distinct from other products made by parent company BMW. In the future, other new Rolls-Royces will also share that basic engineering design.
Rolls-Royce also released photos of the vehicle, covered in an elaborate black-and-white color scheme to somewhat obscure details of its design. It will be shown to the public, without camouflage, some time this year.
Source: http://money.cnn.com/2018/02/13/luxury/rolls-royce-cullinan-name/index.html