2018 HYUNDAI ACCENT: A LAUDABLE SUBCOMPACT GROWS UP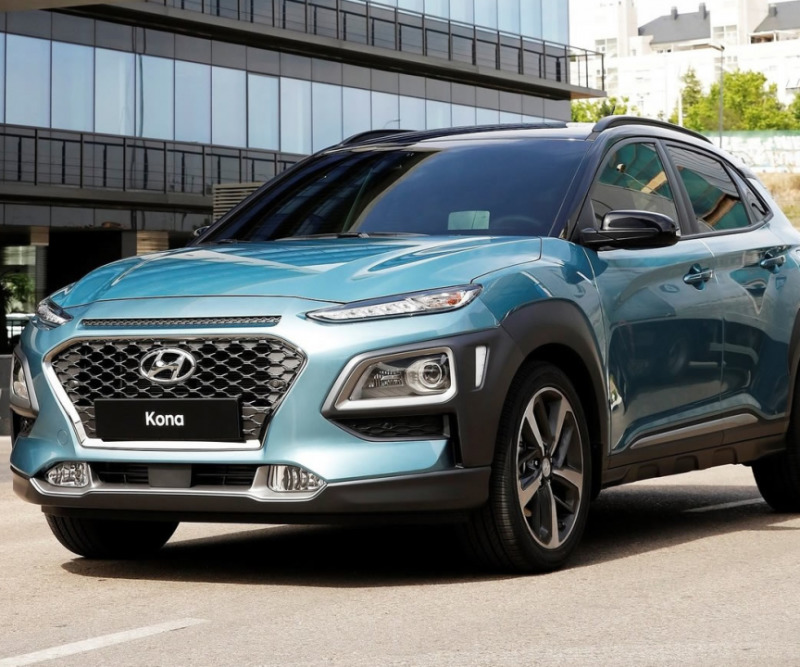 The Hyundai Accent was redesigned for the 2018 model year but will be available in the U.S. only as a sedan. Hyundai's fifth-generation subcompact borrows design cues from the Sonata. The 2018 Accent is nominally longer, wider and has a longer wheelbase than the outgoing version, allowing for more room inside. Additional improvements include optional LED daytime running lights and taillights, 17-inch wheels, a 7-inch touch screen and pre-collision braking. Here's a sampling of Accent reviews from the automotive media.
"Given how small cars are typically used and driven, the only time this engine disappoints is when you floor it to pass slower traffic. Otherwise, you'll find the car easy to live with, because it feels responsive in urban and suburban environments, merges onto most freeways without drama, and easily climbs mountain grades at a steady 80 mph because the automatic transmission kicks down a gear or two and stays there. You just need to remember to push harder on the gas pedal when you're going uphill."
Christian Wardlaw, New York Daily News
"Let's be real, the Accent's 130 horsepower and 119 pound-feet of torque isn't blistering, but the car doesn't feel like it craves more power. The six-speed automatic is eager to downshift and makes all of those 130 ponies easily accessible. A six-speed manual is also available, but only on the base SE model. The stick-shift is very easy to operate with a light clutch, but isn't particularly engaging with its long throws and bulky shift knob -- just get the automatic.
"Speaking of not particularly engaging, that pretty much sums up my thoughts about the Accent's handling characteristics. Steering is light, but doesn't communicate much to the driver on what the two front wheels are doing. Torque vectoring between the front wheels will help cornering performance and traction going in and out of a corner. On the curvy mountain roads Hyundai set us out on, the Accent took corners with ease, despite the lack of road feel."
Anthony Herta, Motor1.com
"As subcompacts go, the new Accent is laudably quiet overall -- credit the new body structure and some improved body insulation/door-sealing measures. Wind and road noise are pretty well controlled; the engine is fairly quiet at cruise, but still gets a bit noisy in fast acceleration -- or at least what passes for fast acceleration in a subcompact. The Accent's 130-hp rating is one of the best in its class, but most subcompact cars aren't what you'd call quick. The Accent's engine needs to build up rpm before decent acceleration arrives, and has to strain a bit to provide adequate go for passing maneuvers or entering an expressway."
Damon Bell, Consumer Guide Automotive
"We've finally entered an era where the Korean automakers have figured out how to tune a chassis (see our relatively warm regard for the latest Hyundai Elantra Sport), and the Accent team has wrung the finer attributes out of their front strut and torsion-beam rear suspension setups. No, this car isn't particularly sporty, but it acquits itself well in terms of balanced ride and handling, with a pleasant firmness (especially with the Limited's 17-inch wheels), a planted feel, and a steering wheel that offers information about the road surface. In our transit of southern Nevada highways and byways, we found the brakes to be sufficient yet leaving little impression, either positive or negative. Overall, we'd not call the Accent a driver's car, but we wouldn't call it a car built to disappoint drivers, either.
"It is difficult to be worked into a tizzy over the Accent, just as it's also pretty tough to feel insulted by Hyundai's latest entry-level car. It's an honest machine offering a solid value, inoffensive contemporary styling, decent dynamics, and a well-made, respectfully designed interior. But please, Hyundai, couldn't we have just a bit more torque?"
Davey G. Johnson, Car and Driver
"Out on the road, the 2018 Accent continues to be an enjoyable little sedan. Acceleration is adequate for around town, and braking feel and power is good. If you find yourself on a twisty road, don't be afraid to push the subcompact a little, as it provides good grip and less body roll than you'd expect. But it's still an economy car, so no Fast and Furious maneuvers, please. One of my personal complaints about most subcompacts is interior noise and ride comfort; sound deadening is usually kept to a minimum, and the combination of a short wheelbase, light weight, and lower-end suspension components usually makes for a rough ride. In other words, most subcompacts are loud and drive like they are flapping around everywhere. Considering its price point and segment, the Accent does a good job muffling out a lot of outside noise and ironed out road imperfections like a larger, more expensive car while driving on the firmer-riding 17-inch wheels versus the softer 15-inchers found on the two lower trims."
Michael Cantu, Motor Trend
"Like the Rio, the Accent has generous ride comfort on its standard 15-inch wheels and high-profile P185/65R15 tires. The 17-inch wheels and P205/45R17 tires on Limited trim levels introduce some busyness and road noise over uneven surfaces, but the effect is well short of harsh. It's controlled, too, with little bouncing or floatiness over broken pavement.
"The pint-size four-cylinder delivers acceptable power if you drive solo. The six-speed manual has medium throws, a large shifter and a light clutch. It's a quick learn, and the four-cylinder (130 horsepower, 119 pounds-feet of torque) makes usable power from 2,500 rpm up. Steering is free of the prior Accent's numb feedback, but modest body roll and early understeer dial back the fun factor. The optional six-speed automatic downshifts adeptly and avoids gear hunting on uphill stretches, but it becomes a ruckus if you rev the engine out -- an area where the Rio sounds less taxed."
Kelsey Mays, Cars.com
Source: http://www.autonews.com/article/20180227/CRITICS_CORNER/180229819