Associations, Suppliers Testify Before DOC On Section 232 Tariffs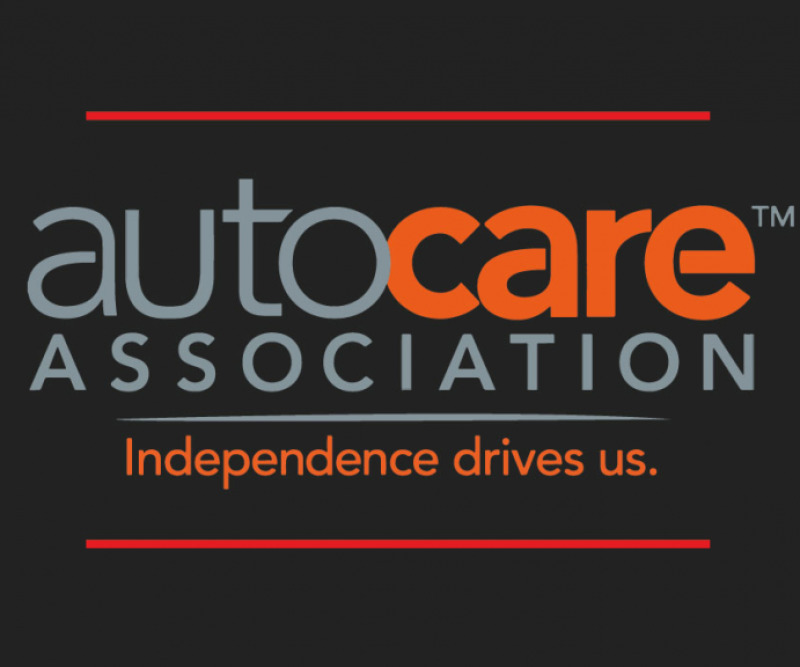 Industry associations, including the Motor & Equipment Manufacturers Association (MEMA) and the Auto Care Association, joined suppliers at a U.S. Dept. of Commerce meeting to testify against potential Section 232 tariffs on motor vehicles and auto parts.
"The importation of motor vehicle parts is not a risk to our national security," said Ann Wilson, MEMA senior vice president of government affairs during the testimony. "However, the imposition of tariffs is a risk to our economic security, jeopardizing supplier jobs and investments in the United States.
"To put it bluntly, if we lose the opportunity to develop and manufacture new technologies in the U.S., we will have little opportunity to recoup these losses for a decade," she stated.
Wilson was among 45 representatives of global and U.S. companies, labor and other organizations scheduled to speak at the hearing. The Section 232 investigation into motor vehicles and auto parts was ordered by the Trump administration in May. These tariffs, if they take effect, could seriously impact the motor vehicle parts supplier industry. This week's hearing is part of the administration's investigation of whether imported automobiles and automotive parts pose national security risks.
In her testimony, Wilson cited MEMA's recent survey of its supplier members, calling the results "deeply troubling." She noted, "Almost 80 percent of the respondents said that a 20 percent tariff on imported automotive parts would have a net negative impact on their businesses." MEMA survey respondents indicated they would cut U.S. jobs, cut or delay U.S. R&D investment, shift production outside of the U.S. and/or modify sourcing," said Wilson.
"MEMA does support other alternatives to re-shore jobs into the U.S., including actively engaging with our trading partners to reduce tariffs and focusing significant resources toward workforce training to fill existing manufacturing and engineering jobs," said Wilson. "The imposition of tariffs will have a negative impact on U.S. vehicle parts suppliers. This will impact employment and, in turn, weaken the U.S. economy," she stated in her concluding comments. Wilson's full testimony is available here.
Auto Care Association President and CEO Bill Hanvey also testified before the DOC on the Section 232 National Security Investigation of Imports of Automobiles and Automotive Parts. In Hanvey's testimony, the Auto Care Association urged the Trump administration to consider the severity of unintended consequences that may ensue by imposing of tariffs on imported autos and auto parts, including the negative impact it may have on the U.S. economy and jobs, the industry's global competitiveness, and U.S. consumers and families.
"The auto industry has an international footprint and comprises integrated supply chains that are long and global," said Hanvey. He also noted that imports, including raw materials and intermediate goods, allowing the industry to remain competitive domestically and to export globally, while supporting a broad range of U.S. Jobs.
"A recent economic study completed for the Auto Care Association found that a 25 percent tariff on imported auto parts could cause a reduction of 17,800 jobs in the auto parts manufacturing sector, resulting in $1.4 billion in lost wages," said Hanvey. "The study further predicts that 6,800 jobs would be lost by vehicle repair shops and an additional 85,200 jobs would be lost in the auto care wholesale and retail segment due to unperformed maintenance.
"We support the Trump administration's efforts to improve U.S. competitiveness in the global marketplace, but strongly recommend that the administration refrain from trade restrictions that would undermine the auto industry," said Hanvey. "We urge the administration to seek solutions that protect U.S. investments, facilitate trade and create competitive value chains that benefit the global growth of our industry."
In addition to Hanvey's testimony, the Auto Care Association submitted comments to the DOC on June 29 regarding the Section 232 investigation as part of the public comment process.
Also among the 45 industry representatives to testify at the public hearing was Webasto Group Chairman of the Management Board, Dr. Holger Engelmann. Webasto, a leading supplier to the automotive industry, opposes the imposition of tariffs, a position also held by the vast majority of the U.S. auto industry. The company has six sites in the U.S., employing approximately 1,800 employees. Its regional Americas headquarters is based in Rochester Hills, Michigan. Since the mid-1970s Webasto has been continuously expanding its U.S. presence and just recently acquired AeroVironment's Efficient Energy Systems business segment for EV solutions – now Webasto Charging Systems, headquartered in Monrovia, California.
In his testimony, Dr. Engelmann emphasized Webasto's commitment to the U.S. economy and Webasto's U.S. employees. "We are committed to further expanding our footprint in the United States. Being experts for sunroofs, convertible roofs and heating systems, we are now investing massively in e-mobility solutions like chargers and batteries. In general, we currently plan to continue to make further investments in the U.S." But Engelmann also stated his deep concerns about the negative impacts of the proposed new tariffs on the U.S. facilities and colleagues at Webasto.
"If the proposed tariffs are levied on automotive parts, Webasto will be significantly and adversely affected both in the short- and long-term. Webasto, as well as the auto industry, has been thriving in recent years. The 25 percent tariffs would again add uncertainty. Therefore, the recent development is concerning for us, for our American colleagues and our suppliers."
After testifying, Dr. Engelmann met with lawmakers on Capitol Hill to further discuss the tariffs and their potential impact.
The Department of Commerce expects to make a decision on the proposed tariffs in August 2018.